Bartending school is a great choice for anyone who wants to pursue a career in the hospitality industry. It provides a comprehensive education in all aspects of bartending, including mixing techniques, customer service, and responsible serving practices. Students can learn how to make a wide range of cocktails, from classic drinks to modern creations, and develop their skills behind the bar.
Additionally, bartending school provides hands-on training and real-world experience, allowing students to build their confidence and knowledge before entering the workforce. They can also learn how to handle difficult customers, deal with emergencies, and create a fun and engaging atmosphere for their guests.
In addition to the practical skills, bartending school also covers the business side of bartending, including inventory management, cost control, and marketing strategies. This knowledge can help bartenders succeed and progress in their careers.
Why Riverside Bartending School Is A Great Choice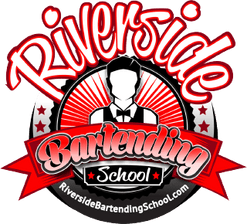 Our Bartending School also offers flexible schedules, with day and evening classes available. This allows students to work while they attend school and gain practical experience in the field.
Overall, bartending school is an excellent investment for anyone who wants to start or advance their career in the hospitality industry. Its comprehensive education and hands-on training prepare students for success behind the bar and in the industry.