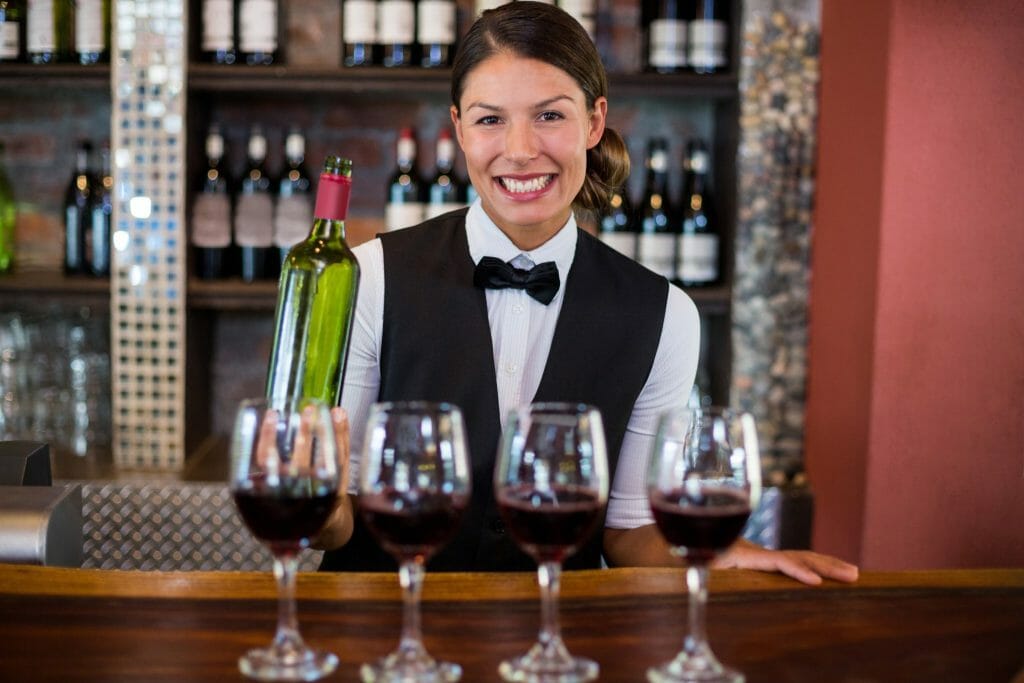 Bartending not Pretending
The phrase Bartending not Pretending summarizes what a bartender should know. With a lot of information on the Internet, we want to share our thoughts. A bartender is the profit outlet for their bar owner. The series Bartending, not Pretending will stimulate the minds of bartenders everywhere.
Many things make a professional bartender. Sure, pouring cocktails, and knowing some beer and wine is essential. Well trained professional bartenders may work in nearly any establishment. Also, after just a short amount of internal training at a new job, a professional bartender's sales will be excellent. SALES is the most important part of a bartender's job.
I am Bartending, not a Pretending
As part of my preparation, I know my menus 100%, and I have change for customers. Specifically, I cut my garnishes, placed the beer on ice, and sorted the kegs. Additionally, the key holder to the "booze room" (usually the manager) has my list of "nearly out of booze" bottles.
I stocked my bar caddy with everything I need. The bar is clean. I have my bartending tools, and I have double checked everything. Moreover, I am at work because my boss hired me to make a profit. I know my liquor, beer, and my wine. Bartenders are happy to be at work. Nightly, I have a new opportunity to impress my boss. Similarly, tonight is a chance to break my last sales record.
In the same way, every shift is a new opportunity to break the record of tips I have ever made in a shift.
Real Bartenders Are The Most Successful
Real bartenders commanding the best jobs and money follow the above mantra. The most successful bartenders have a positive aura about them.
Very rarely is a bartender in demand for the hottest night club or the ritzy restaurant if they have a negative attitude. Keeping a positive mindset is a must. When you are being paid to have fun, keeping a positive mindset is REALLY easy!
If you live in Southern California and bartending sounds like something you are interested in, Riverside Bartending School is likely your best option. So why wait?
We Do Not Cut Corners on Our Bartending Endortsement
When our graduates get their first Bartending Job, they do very well.
Hiring managers are always impressed by the graduates of Riverside Bartending School.
Call us today: (951) 371-6342