Mezcal has a rich and fascinating history that dates back to the pre-Columbian era. It is believed to have originated with the indigenous peoples of Mexico, who used the maguey plant to create a fermented beverage for medicinal and ceremonial purposes. This traditional drink was known by various names, including pulque, and was considered sacred by many indigenous cultures.
How Mezcal Is Made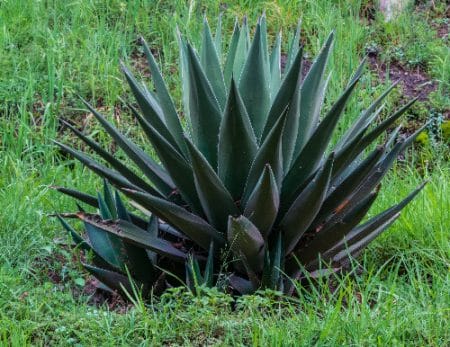 With the arrival of the Spanish conquistadors in the 16th century, mezcal production changed dramatically. The Spanish introduced the distillation process to Mexico, which allowed for producing a more robust, distilled version of the traditional fermented drink. This distilled mezcal soon became popular among the colonial population, and production expanded to include a broader range of agave plants.
Mezcal experienced a decline in the 20th century as industrialization led to the mass production of cheaper, lower-quality spirits. In recent years, however, mezcal has experienced a resurgence in popularity as consumers seek out authentic, artisanal products.
Over time, mezcal became a staple in Mexican culture and was recognized for its unique smoky flavor, imparted by roasting the agave plants.
Where Mezcal Is Produced
At the national level, mezcal has a denomination of origin for nine states of the Mexican Republic: Durango, Guerrero, Guanajuato, Michoacán, Oaxaca, Puebla, San Luis Potosí, Tamaulipas, and Zacatecas. Each of these regions has endemic maguey, which makes the mezcals have different characteristics like flavor, color, texture, and smell.
Oaxaca is the "home of mezcal" and the primary reference in Mexico that merges the image and promotion of mezcal. Its importance lies in being the leading mezcal producer (66%).
Today, mezcal is still made using traditional methods, often by small communities in rural areas of Mexico. The production of mezcal is tightly regulated, and only those products made in designated regions of Mexico can be labeled "mezcal."
The Mezcal Regulatory Council was established in 1994 to oversee mezcal production and ensure its authenticity. Today, mezcal is recognized as a denomination of origin, meaning that it must be produced in specific regions of Mexico using traditional methods.
Mezcal has gained popularity in recent years, both within Mexico and internationally, and is now considered a premium spirit. It is frequently enjoyed as a sipping drink, similar to tequila, but is also used as an ingredient in cocktails.
Despite its growing popularity, mezcal remains deeply rooted in Mexican cultural heritage and is integral to its cultural identity.