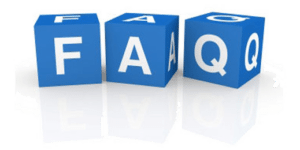 Q?

When can I get started?

A.

Students can get enrolled and started six days a week Monday through Saturday.

Q?

Where is your certification valid?

A.

Riverside Bartending School's Certification is good in all 50 states.

Q?

What happens if I cannot make it to class for a month?

A.

The school is a lifetime school and you are welcome to resume where you left off at any time.

Q?

How old do I have to be to attend Riverside Bartending School?

A.

Students must be 18 years old to attend the school.

Q?

Can I transfer to a different school?

A.

Once you graduate from Riverside Bartending School you can utilize any of our 100 affiliate schools.

Q?

Do I need to recertify at some point?

A.

No, however students may take advantage of our lifetime refresher courses to stay up-to-date with their skills any time they feel their skills need fine tuning. (does not apply to ServSafe)

Q?

How much do bartenders make?

A.

Bartenders usually make minimum wage plus tips. The National Restaurant Association estimates a bartender can earn between $40,000 and $80,000 per year with wages and salary.

Q?

How does one get the best bartending jobs?

A.

Professional training in the art of high volume drink pouring, high volume Point of Sale training, and  ServSafe alcohol awareness training.

Q?

What is the job outlook for bartending?

A.

People drink!!! Especially in rough economic times. Bartending is a recession proof career.

Q?

Do you have financial aid?

A.

We offer in-house financing to meet almost anyone's budget. Please call 951-371-6342 for details.

Q?

Do you guarantee a job when we graduate?

A.

No, it is illegal for any school to promise a job to a student. However, we will work with you until you  find employment. Our staff is unsurpassed in helping people find jobs!!!